At South 40 Dental, we care about your oral health. Our team of dentists and hygienists in Grande Prairie provide thorough teeth cleaning at every appointment. 
The Importance of Dental Hygiene
Dental hygiene, including regular dental exams and teeth cleanings as well as maintaining a good care routine at home, help you take care of your oral health and prevent any issues before they begin.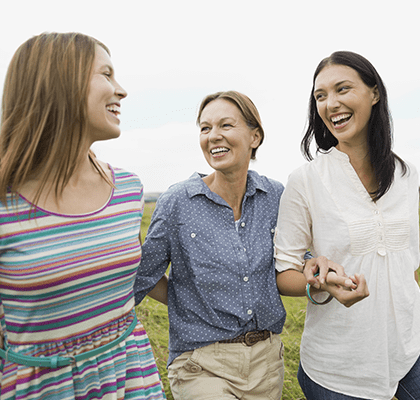 Regular Cleanings & Exams
We can help you establish a dental hygiene routine that will keep your teeth healthy.
Regular check-up and cleaning appointments are typically recommended at 3-9 month intervals.
Your dental hygienist can help you determine which frequency will be best suited to ensure you have a healthy smile for years to come.
Our hygienists provide oral cancer screening, periodontal (gum) disease treatments, at-home oral health care products, and handy tips to help you achieve and maintain the smile you deserve!
Laser Bacterial Reduction
Laser Bacterial Reduction (LBR) is a comprehensive technique our dentists use to reduce and eliminate the bacteria in your mouth that causes inflammation, soreness, redness, bleeding and periodontitis or gum disease.
The power of the laser light destroys otherwise inaccessible bacteria before it can be introduced into your bloodstream and cause long-term damage. Often used with little or no anesthetic, this gentle laser treatment helps to improve and protect your oral health. 
---